Art-Colors and Brushes from Russia, Germany, Italy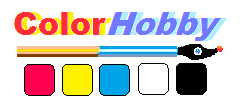 - Artistic oil paints, watercolours, acrylic, gouache, tempera,
- Oil and soft pastels, pigments, pencils and stencils.
- Kolinsky, squirrel, bristle and synthetic artisctic brushes from Russia.
- Nevskay Palitra in St.Petersburg Art-Manufacturer,
- Master Class oil colors, White Nights water colors, Gouache, Acrylic etc.
Paints for professional artists, beginners, amateurs, students, schools and hobby.