Naples Yellow 120
[09-PW6+PY43+PY74 ***O2]
[XTC Acrylic]
Acrylic Color with professional pure pigment. 120 ml (4.05 oz)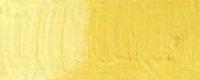 XTC Acrylic Colors
XTC Acrylic Colors are the first choise of students and artists alike.
Ready to use.
Water-soluble.
Water-proof after drying.
Non Toxic.
Paint with professional pure pigment.
XTC Acrylic paint is used as fine art paint and to learn and gain
skills in modern art painting at all levels, where viscosity,
coloring and covering power counts.
XTC Acrylic paint is well-suited for use on canvas, paper, cardboard,
wood, plaster, and most non-slick, non-oily surfaces.
XTC Paints are produced using traditional equipment and a controlled
process that offers the benefits of high viscosity without
compromising the original vivid brilliance of acrylic colors.
XTC Acrylic paint is made with a pure acrylic water-based
emulsion blinder and high grade lightfast pigments.
XTC Colors have taken over the lead in the local acrylic paint market,
meeting the need for reasonably priced good quality paint.
Packaging:
220 ml pet transparent jars (7.43 fl.oz),
110 ml plastic transparent tubes (3.72 flo.oz).
Best price/content ratio. Wash brushes after work with water and soap.
Never mix with turpentine, other solvent or oil paints.
Honig Art Colours, Israel
120 ml / 172 g Hoenig (Hönig) Art Colours Ltd.
XTC Acrylic